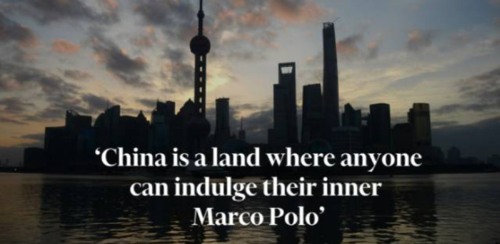 Over the past few months that I have spent in China, I have heard many people speculating about the dispersion and the number of expatriates in China. I have heard that the first community of expatriates was the French, then the American, and then the Italian (and so forth). I have heard that Shanghai was the first city in term of number of expatriates in China (easy to believe)… But what is the reality of the Expatriates' Market in China? How many are we? In what city do most of us live? And what to expect about the amount of foreigners in People's Republic of China?

First, let's have a look at what is the native country of the expatriates, and where are they living in China?
With the statistics, we learn that Expatriates are mostly coming from South Korea, USA and Japan. We also learn that Shanghai is not the first city in term of number of expatriates, but Guangzhou is!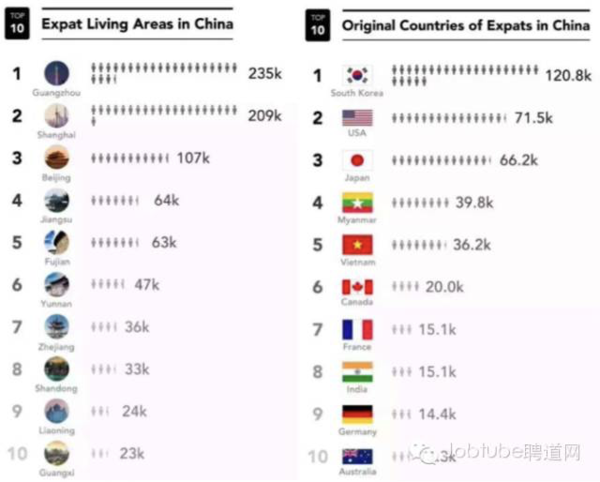 But where do the expatriates like to live in China?
What appears to be true about Shanghai is that it appears to be "the most liveable city" for expatriates living in China. Its food, its business acumen and its open-minded people make Shanghai the easiest place for expatriates to adapt. After all, Shanghai is not called « The Paris of the East, the New York of the West » for nothing!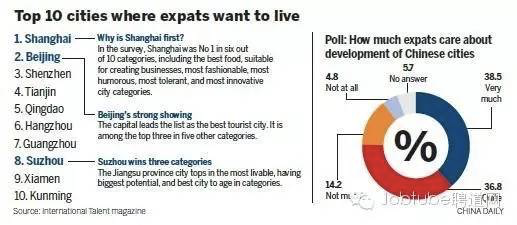 Comment: In order to put the previous numbers and the attractiveness of Shanghai (and China mainland ingeneral) in perspective, know that there are twice more expatriates living in HK than in Shanghai, for a population almost 4 times smaller. The advantageous tax policy (15% taxation rate in HK against 45% in China for revenue of about USD12500-about RMB83000/month) and the history of HK make it more convenient for expatriates (and their companies) to relocate foreigners there.
What are the trends? What future forthe expatriation in China?
Twice more expatriates are leaving than relocating in China. So what can we expect for the expatriates market in China? That is an open question that I would prefer to analyse afterward.
But let's speculate a bit:
With a Real Estate Market that is continuously increasing; a cost of living that keeps increasing also (at a slower rate tho!); and a trend of companies using more and more local Chinese workforce (which become more andmore highly-educated) to "replace" foreigners at strategic positions.
All of it tends to indicate that we should see less and less foreigners being relocated in China.
On the other end the national currency devaluation that has started end of 2013 comes to contradict the previous statement, and because China remains relatively affordable compare to other countries; the future of Expatriation in China stay uncertain. Take the numbe rof foreign residents in Shanghai for instance.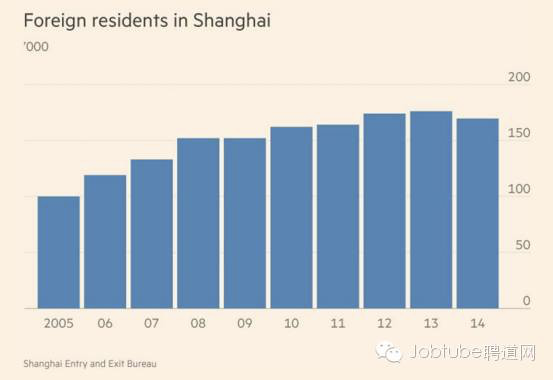 It appears like we might have started a decrease in the number of foreigners to be relocated (or living) in China. The increasing standard of living, and the decreasing competitiveness of China's cost of production (compared with some countries of South East Asia such as Vietnam for example), may influence this number.
Let's see if the global strategies of the MNCs lead them to keep innovation for China, high in their agenda…?!
Other interesting statistics about expats in China to finish this article – Did you know that?
74% are males
73% don't speak Chinese
23% earn more thanUSD300.000 per year
70% declare being happy in China